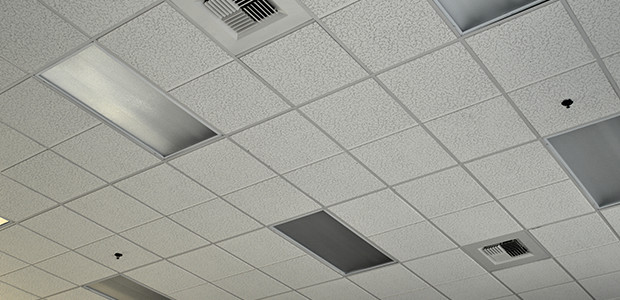 A Bevy of Interior Steel Construction Capabilities in Oregon
Constructing the perfect interior is all a matter of defining the acoustic environment and implementing quality materials that will deliver the best performance possible. In working with May or May Not Construction – Acoustic Panels and Ceilings, you're making a choice that involves both, as well as craftsmanship from the very best acoustical contractors for steel buildings in Albany, Millersburg, Tangent, and Corvallis, OR!
For more than 30 years we've dedicated ourselves to providing our customers with exceptional services, aimed at creating acoustical perfection, no matter the scope or size of the job. Take a look at some of the targeted capabilities our acoustic contractors in Oregon can offer you: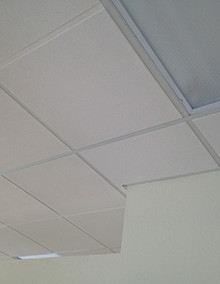 Acoustical suspended ceilings: Add dimension to your space and improve its aesthetic with an acoustical suspended ceiling! These installations are tremendous for open environments where exposed plumbing, electrical and ventilation are present—an acoustical suspended ceiling can hide them from public view, while also allotting for appropriate accessibility in the event of repairs or maintenance.
Acoustical sound panels: If you're experiencing excess noise or noise pollution in your space, or you require a uniquely-designed sound-deadening system for purposes of audio recording, talk to an acoustic contractor in Oregon today about the installation of acoustic sound panels. Our experts can outfit your space with panels that are inclusive to your needs.
Commercial steel and metal stud framing: Whether for remodeling or new construction, trust our team for expert steel stud framing. We'll make sure your space is framed to precise specifications, to streamline future installations and to prevent setbacks that can come with haphazard framing. We're also your foremost authority on steel stud and metal stud framing in Oregon, giving us the versatility to tackle nearly any project at hand.
Fiberglass reinforced panels: Let our team work with you to determine the style that's appropriate for your building and to what degree of installation would best benefit you.
For every job, we rely on some of the best name brands in the industry and settle for nothing short of superior quality. Some of our trusted brands include:
L&W Supply
GTS Interior Supply
SCAFCO Steel Stud Company
If you're looking for framing and acoustical contractors for steel buildings in Oregon that are unparalleled in their knowledge and unsurpassed in the quality of their workmanship, contact us at May or May Not Construction – Acoustic Panels and Ceilings today!