Acoustical Contractors in Albany, OR
May or May Not Construction – Acoustic Panels and Ceilings is proud to be the premier acoustic contractor when it comes to critical interior construction and renovation projects regarding stud framing, acoustical suspended ceilings, acoustical sound panels and fiberglass reinforced panels. We're known for our depth of experience and unparalleled workmanship, and we're ready to serve you to a superior degree of quality!
Our Services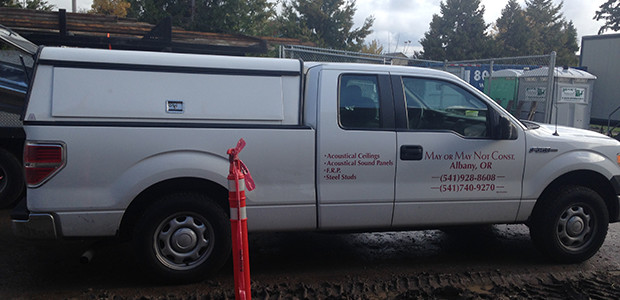 Unrivaled Acoustic Contractors
No matter if for retail, office space or public venues, steel buildings in Oregon come with a myriad of intricacies that must be considered when it comes to new construction and remodeling—especially where sound and design are concerned. When it comes to outfitting your building with the right acoustical interior measures, trust May or May Not Construction – Acoustic Panels and Ceilings to provide you with expert insight and service. We're the foremost authority on acoustical suspended ceilings, acoustical sound panels and fiberglass reinforced panels, to shape the acoustics and aesthetics of your interior space.
In the same vein of steel construction in Oregon, we're also commercial building contractors to ensure your project receives the thorough attention it deserves, right down to the foundation. We'll make sure your interior amenities—including electrical and HVAC—are appropriately accommodated into the framing, to prevent future issues and to yield the finest design results possible. There's no better name in the business for acoustics and stud framing than May or May Not Construction – Acoustic Panels and Ceilings—take a look at just a few more reasons why our customers have relied on us for more than three decades and why our portfolio continues to shine even today, then contact us today:
We're a member of the Home Builders Association (HBA).
We are a licensed general contractor, for your peace of mind.
We're proud to be a Construction Board Member.
We serve the entire state of Oregon.
We have more than three decades of professional experience.
---
Areas Served
Proud acoustical contractors and commercial building contractors to the following areas:
Lane County, OR
Linn County, OR
Benton County, OR
Albany, OR
Corvallis, OR
Millersburg, OR
Eugene, OR
Springfield, OR
Pleasant Hill, OR
Tangent, OR
Monroe, OR
Salem, OR
Beaverton, OR
Portland, OR
Medford, OR
Bend, OR
and the entire state of Oregon